As Ireland's newest regional airline, we are committed to exceeding the expectations of our customers and airline partners. We're all hands on deck, all working towards a common goal of delivering on the unique needs of our customers. At Emerald Airlines we believe our company's roots and culture set us apart from other airlines. We are a tight-knit organisation with an emphasis on collaboration, communication and cohesion. Like any family, our business has a beating heart, made-up of our hard-working and dedicated team.
The role
This is a senior role within the airline to ensure the Maintenance Planning and Records functions are in compliance with the company CAME and EASA Part CAMO.
The Maintenance Planning Manager will be key to ensuring the effective planning of maintenance tasks in harmony with the flight operations schedule. Reporting to the Director of Engineering your main responsibilities will be:
Ensuring that all tasks from the approved maintenance programme in AMOS are planned and accomplished within the required timeframes.

Engage on a weekly basis with the Line & Base Maintenance Managers to review and agree the airlines maintenance plan for A Checks, Base Checks and main elements replacement.

Management of the technical library to ensure publication and dissemination of CAMO manuals, controlled forms, temporary revisions and approved data to maintenance personnel.

Manage the retention of all continuing airworthiness records.

Manage all permitted variations to the approved maintenance program.

Validation of maintenance program revisions in AMOS in conjunction with the Continuing Airworthiness Manager.

Manage the initialisation of aircraft in AMOS and support aircraft delivery and redelivery transactions
Production, control and revision of work packs and work orders originated from the AMP and documents set up in AMOS.

Manage the reporting back and recording of all performed maintenance and component changes.

Management of a growing team, allocation of duties and performance of competency assessments including the promotion of the CAMO SMS. Ensure the department is structure for growth and that a team is in place who are agile, flexible and ready for a challenge.

To provide leadership to the team and to maintain high standards of morale and culture that assist in the delivery of a quality service.

To implement programs to assure the competency of their team by coordinating orientation, staff development and continuous education.

To coach and mentor their team and to ensure that a personal development plan is in place for each member of their team.
About you
You will have a minimum of an NFQ level 7 (or equivalent) qualification in an Engineering discipline (aeronautical, mechanical, electrical, electronic, avionic).

You will have either 5 year's previous experience and a proven track record in a similar role within the aviation industry or have completed a Technical Aviation apprenticeship with an additional 3 years in the CAMO environment.

Hold a category A or B Part-66 aircraft maintenance licence.

Demonstrate outstanding verbal and written communication skills;

Be an ambitious, agile and honest individual committed to teamwork and excellence.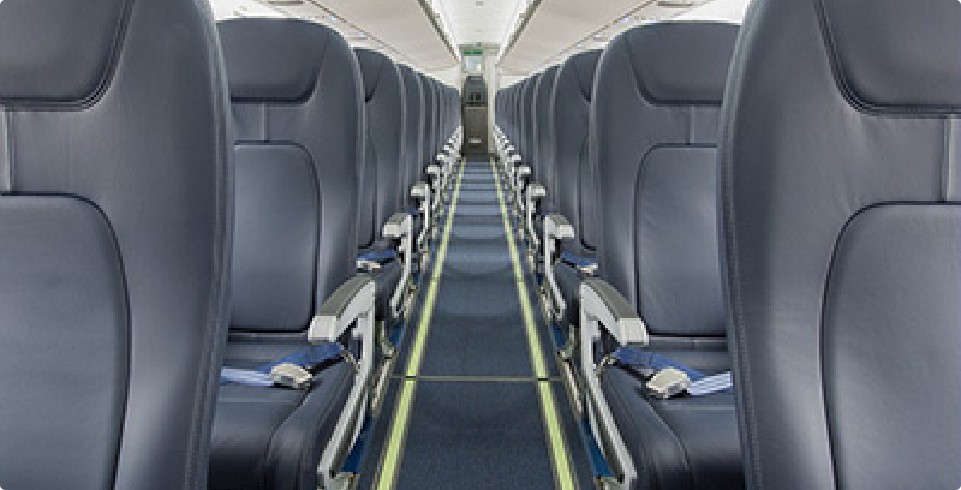 How to apply
To apply, please submit your CV to Maria Killian, Head of People & Culture, by completing the application form.
At Emerald Airlines, we are committed to creating a diverse and inclusive work environment where people are valued for their skills, experiences, and unique perspectives. Integrated into our core values is our commitment to diversity and inclusion. We believe that a diverse workforce is central to our success. We're friends, we're teammates, we're collaborators, we're all hands on deck.
All applications will be treated in the strictest confidence.