As Ireland's newest regional airline, we are committed to exceeding the expectations of our customers and airline partners. We're all hands on deck, all working towards a common goal of delivering on the unique needs of our customers. At Emerald Airlines we believe our company's roots and culture set us apart from other airlines. We are a tight-knit organisation with an emphasis on collaboration, communication and cohesion. Like any family, our business has a beating heart, made-up of our hard-working and dedicated team.
The role:
The Network & Schedule Planner is a dual aspect role, working across both Network and Scheduling functions of the airline. You will be responsible for building robust network integrations and airline schedules. This person will ensure that all schedules align with company's operating metrics. Key responsibilities include:
Maintain Emerald Airline's schedule and network planning processes across multiple IATA scheduling seasons.
Work closely with the wider Commercial Team, reviewing schedule patterns and adjusting schedules to align with anticipated passenger demand and P&L performance in existing and new markets.
Maintain Emerald Airline's robust slot planning and application process, ensuring our slots accurately reflect planned operations.
Generate schedule load/publication files to ensure our scheduled are accurately displayed in industry reservation systems.
Create ad-hoc schedule scenarios to support commercial and operational projects and analysis.
Review and adjust all block times based on historical analysis and communicate adjustments to senior members of the Commercial Team.
Lead the internal and external communication process of the schedule, ensuring all departments fully understand the schedule.
Maintain industry capacity changes and identify areas of opportunity.
Build relationships with airport partners across the route network.
About you:
The ideal candidate will have a passion for aviation, an understanding of airline route network and strategy, strong problem-solving abilities and excellent interpersonal skills.
You will have a third level degree in an aviation related field ideally with experience at an airline in Network Planning, Scheduling or Revenue Management.
An ability to manage and resolve numerous schedule issues independently on tight deadlines on an ongoing basis is required,
A high level of proficiency in Microsoft Suite, particularly Excel and Powerpoint.
You will need a good understanding of airline operations and the relationship between schedule planning and the day-to-day operations
A working knowledge of slots is advantageous.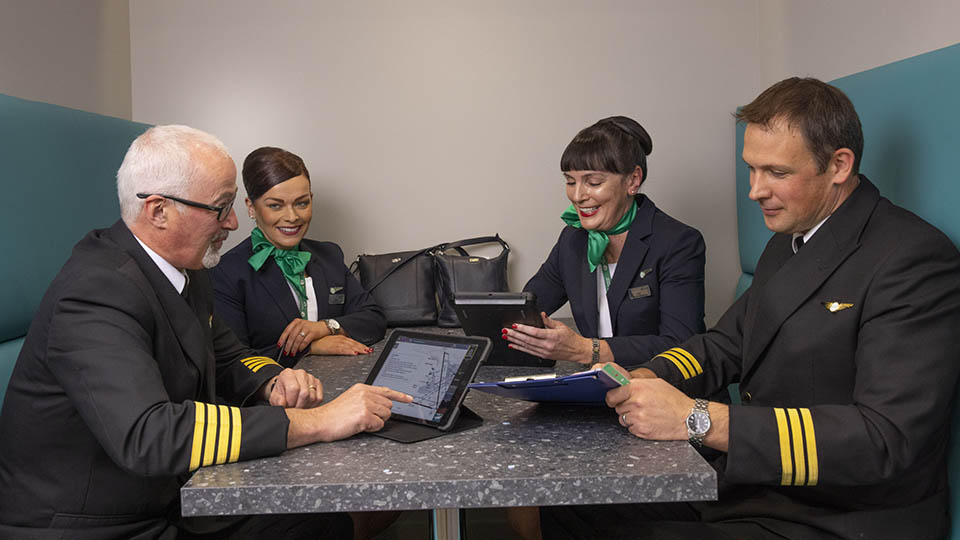 At Emerald Airlines, we are committed to creating a diverse and inclusive work environment where people are valued for their skills, experiences, and unique perspectives. Integrated into our core values is our commitment to diversity and inclusion. We believe that a diverse workforce is central to our success. We're friends, we're teammates, we're collaborators, we're all hands on deck.